Droves of racing enthusiasts and exhibitors flocked the Knoxville for the second annual Outside Groove Racing Show. The was something for everyone in the motorsports world.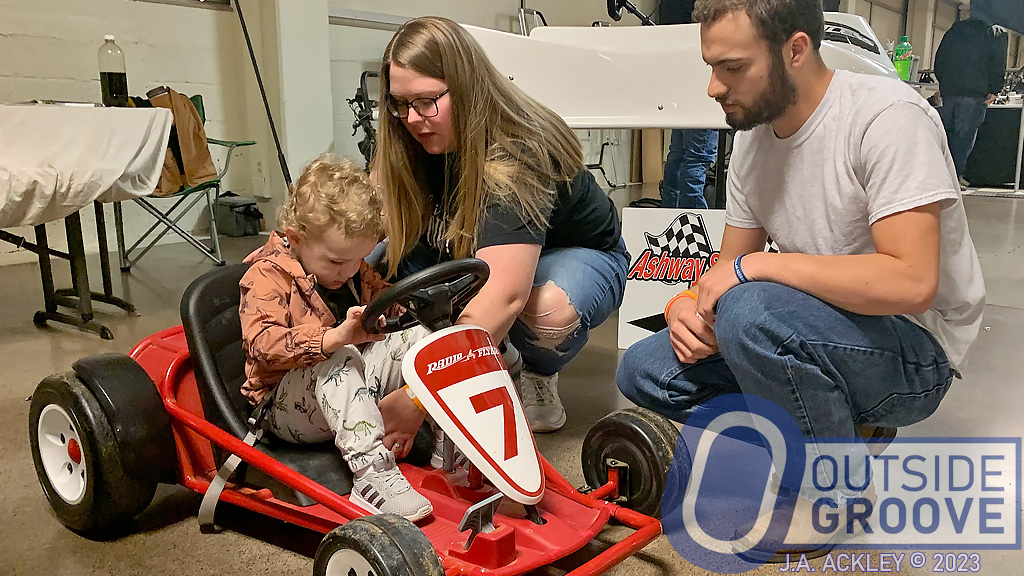 A total of 18 tracks and series exhibited, representing many segments of the sport that touch the area. Just about every oval track within two hours of the venue displayed, and some, such as Beckley Motor Speedway in West Virginia, encouraged enthusiasts to travel to see their events. The various forms of racing included drifting (East10Drift), rally racing (McCreary County Gravel Rally), drag racing (Knoxville Dragway), karting (Ashway Speedway), and dirt-track racing.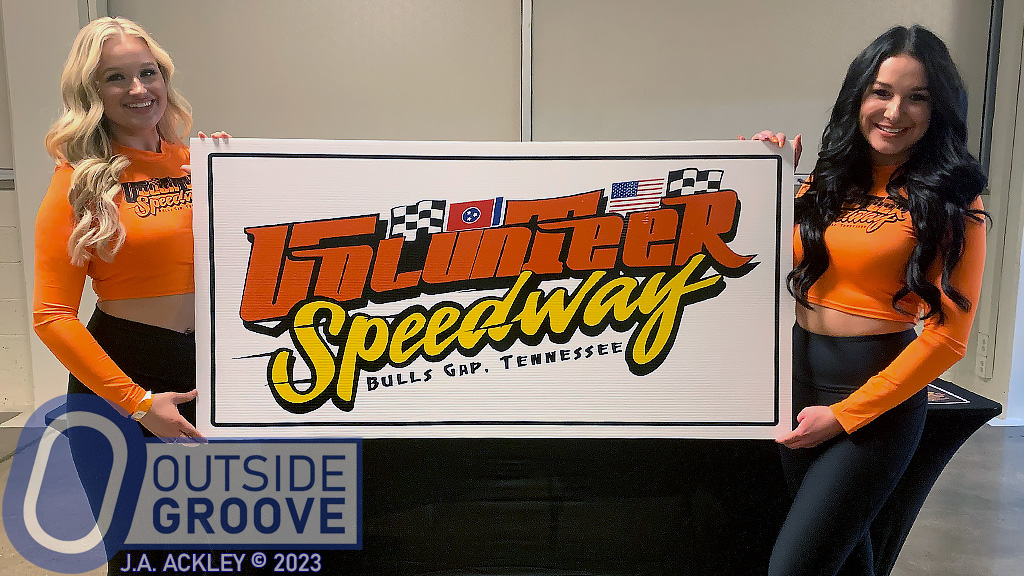 Local dirt tracks included 411 Motor Speedway, I-75 Raceway, Mountain View Raceway, Tazewell Speedway, and Volunteer Speedway. Series included Dirt2Media American All-Star Series Presented by PPM Racing Products, Crate Racin' USA, Cumberland Plateau Open Wheel Racing Series, Red Clay Series, SCDRA, and Southern Nationals Series.
(For more on the tracks and series on hand, read "Outside Groove Racing Show: 18 Tracks/Series".)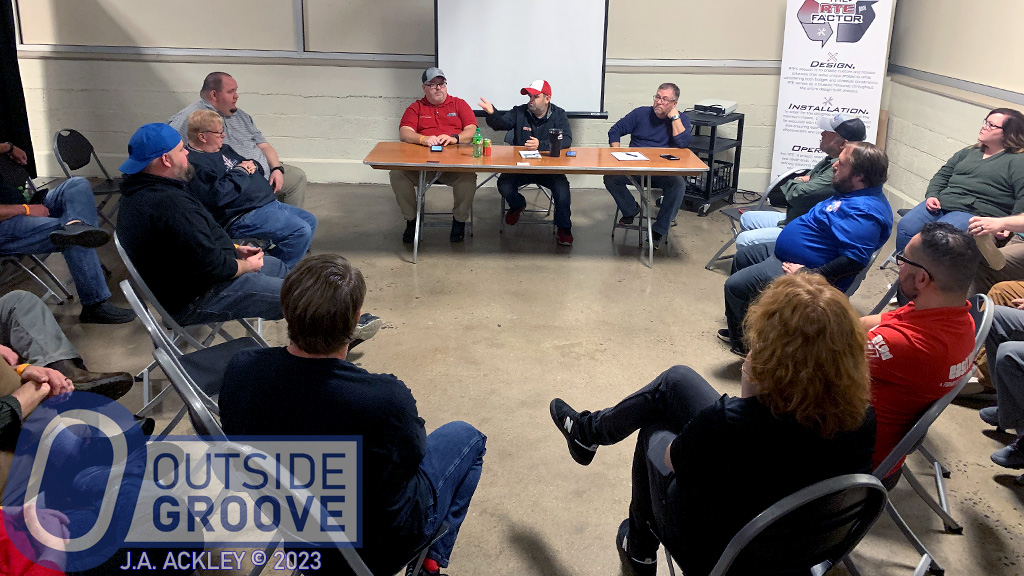 On Saturday, motorsport event promoters had the opportunity to take in three seminars. Tom Deery, of Performance Racing Industry (PRI), shared his findings from the PRI Road Tour. Kelley Carlton, of Kelcar Motorsports; Dave Dusick, of RaceTrack Engineering; and Brady Cupp, of Tazewell Speedway, hosted a promoters roundtable. Austin Lloyd of MyRacePass informed promoters on how they can streamline their processes.
(For more on the seminars, read "Outside Groove Racing Show: Promoter Seminars".)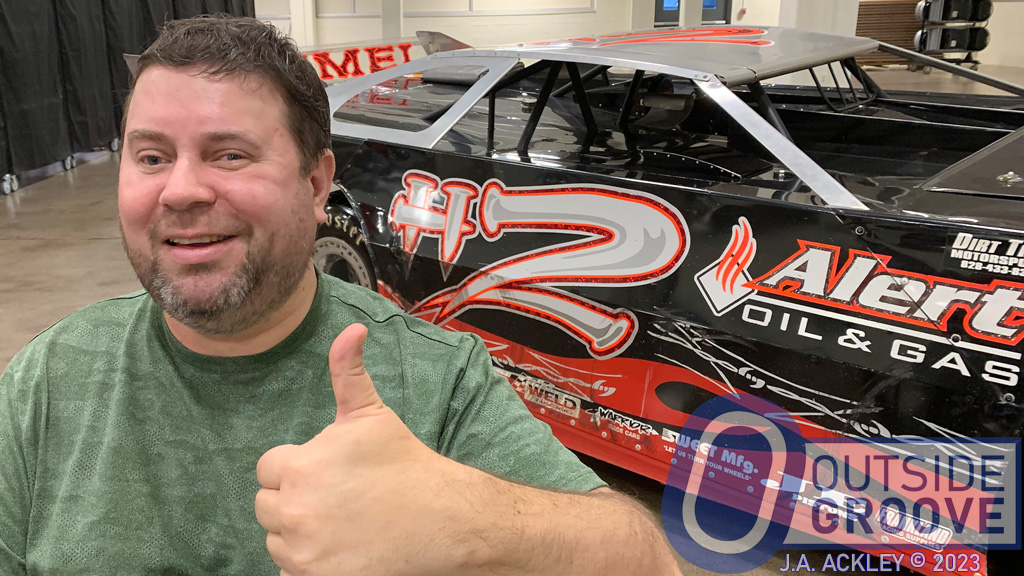 Special events abounded, too, at the show. Dirt late model legend Duayne Hommel greeted attendees and he had the last dirt late model he raced on display, just as it came off the track nearly 20 years ago. The swap meet presented a way for racers to do some spring cleaning while attendees could score deals on lightly used parts. Fullmoon Graphics wrapped cars on the show floor while various attendees held raffles, including Brucebilt Performance, East TN Sportsman Championship, and the Topless Outlaws. The National Kidney Foundation sought to raise attention for kidney donation, including for FWD driver Scott Velez, who is seeking one.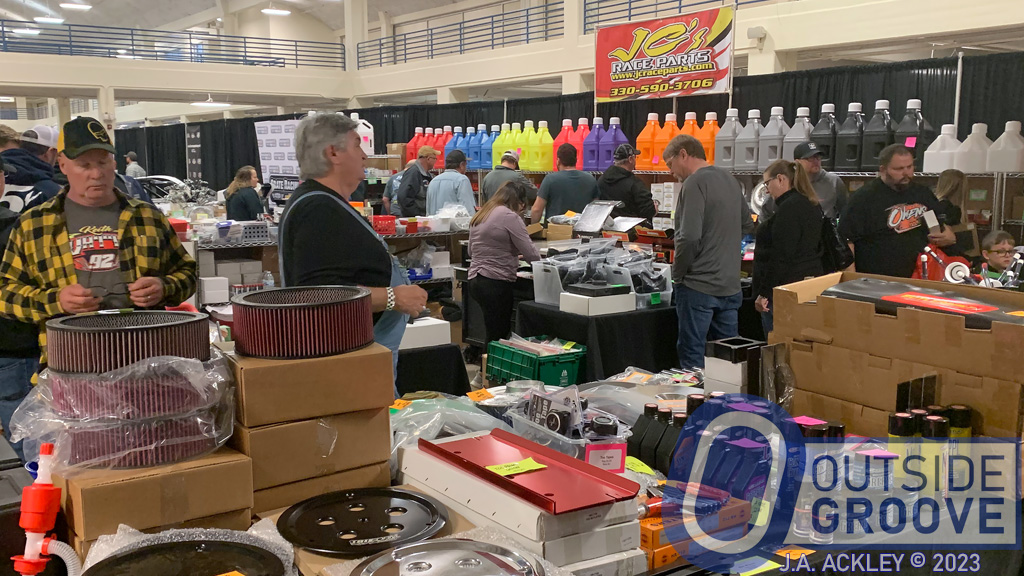 Lastly, the show floor had plenty of products for racers to inquire about and buy. That included safety gear from Velocita; various wares from JC's Race Parts, suspension components from UB Machine; plumbing from SFP Performance Systems; lubricants from Schaeffer's Oil, Driven Racing Oil, and Quicksilver Products; tires from American Racer; batteries from XS Power; and chassis from Warrior Race Cars, to name a few. Other offerings were presented by AZ Rag Installations & Print Services, ATC Bolts, Dirt Car Lift, Knoxville Driveline, PopBit, RaceKnowHow.com, and Steering Buddy.
The 2024 Outside Groove Racing Show is shaping up to be even bigger. Mark your calendars: It returns to Chilhowee Park in Knoxville, Tennessee, on February 23-24, 2024.