At 4:30 a.m. to 5:30 a.m. on Saturday, February 11, fire ravaged the shop of super late model racer Corey Conley and his business Twisted Tool Performance. He deemed it a total loss. Fortunately, Conley; his girlfriend, Carrie Battalio; and best furry friend, Merle, an English bulldog, were okay.
"It burnt the side of my house," Conley, 47, of Wellsburg, West Virginia, said. "The house is fine, but I got to reside it, put in new windows — the heat blew the windows out."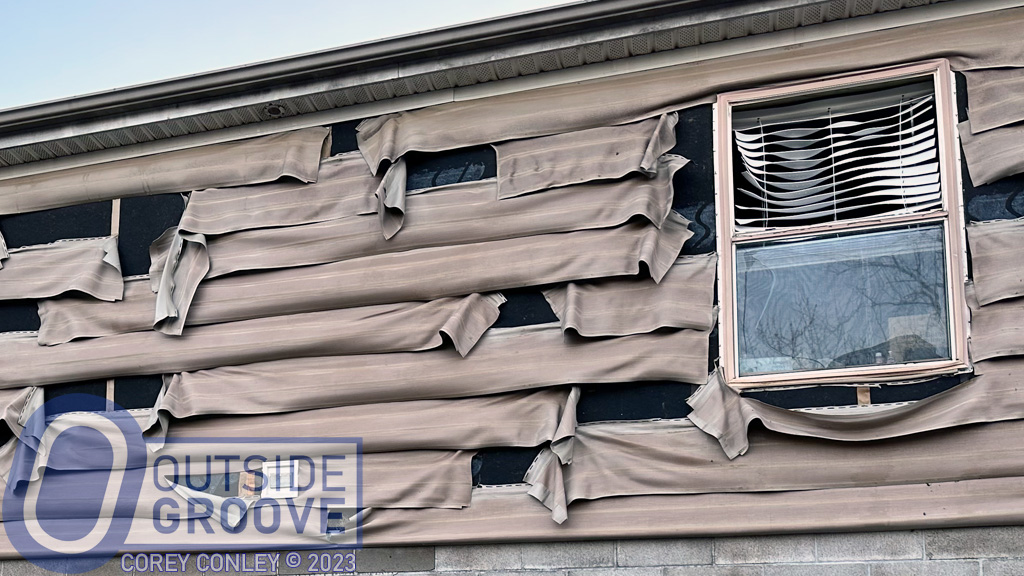 Conley and Battalio were asleep when the fire first started.
"Luckily, if you look out our bedroom window, you look at the shop," said Conley. "[My girlfriend] happened to roll over and see the flames, and she woke me up. I got out there, but there was just nothing you could do. I called the fire department immediately. By the time they got here, the building was almost to the ground."
The fire burned incredibly hot.
"It was an all-steel building, with insulated steel panels," Conley said. "The insulation between the panels burnt like gasoline. My 430 SB2 [engine] was sitting below my sheet metal brake, [the fire] melted the intake off … the valve covers off. It even melted hand tools."
Inside the shop was his primary super late model and tools and equipment for not only his race team but also his side business, Twisted Tool Performance.
"I work a regular job on heavy equipment; I'm a mechanic, from Monday to Friday," said Conley. "[At Twisted Tool Performance,] I work every evening, all weeklong, on side-by-sides, four-wheelers, farm equipment — racing is expensive, we try to do everything we can to make extra money to help out."
Conley lost his tools. His best late model. Irreplaceable memorabilia. And, his way to earn extra money to support his racing effort.
Nevertheless, he intends to start racing when tracks near him open in April.
"One [late model] was under the house," Conley, who has raced since 1998 and has 378 feature wins, said. "I'm a fighter. We have a car … we have enough stuff that I'm still going to race."
Corey Conley said his shop is insured, but to what extent is covered is uncertain and it make take a while until insurance comes through. The cause of the fire has yet to be determined.
"If there's anything I'm going to tell anybody about this fire is just protect yourself better," said Conley. "Find a way to install more alarms, more suppression systems. It was an all-steel building and I would have never believed it would have went up like this. We damn near lost our house, too."
Family friend Jennifer Taggart organized a GoFundMe page to help Corey Conley rebuild. You can contribute to the effort here.