After nearly 50 years as the voice of Long Island racing, Bob Finan has hung up the mic. While announcers often build deep bonds with their audiences, Finan went one step further. His influence was felt deep within the racing community and reached far beyond the track.
"It is officially time to say good evening and welcome to Riverhead Raceway"
Steve Halpin shared the announcer's booth with Finan for 20 years at the ¼-mile paved oval on the East End of Long Island in New York. Finan impressed Halpin with his incredible ability to deeply connect with people.
"Bob had a way in going and speaking to a young driver [or] an experienced driver who just lost a championship, and he had a way to show them the positive in that," Steve said. "I couldn't tell you how many drivers we've interviewed, and they'd lose the big one first, and then win the following year and they'd say, 'Bob, I remember and I thank you for our conversation at the end of last season — it drove me to win this championship.'"
That propensity to encourage others extended to his son, Billy, who works for the NYPD.
"My dad's position at the racetrack had a positive impact on my growing up because he ensured that I was included as much as possible," said Billy. "I was exposed to a lot of racing culture early on, which included the family-like atmosphere that is created around racing."
Incredibly, it was family that drove Finan to remain at Riverhead Raceway for so long.
"My parents divorced when I was very young," Billy said. "Most don't know that my dad had opportunities to further his career down South but chose to stay close to home to be present in my life. It is something I will never forget. [It] speaks to his loyalty and character, which he shared with his racing family throughout the years."
That sense of duty rubbed off on Billy.
"Growing up in racing culture and around the racing family has paid dividends on my career in law enforcement," said Billy. "I learned from my dad how to talk to people, be a good speaker and voice for others, and to take care of others before yourself."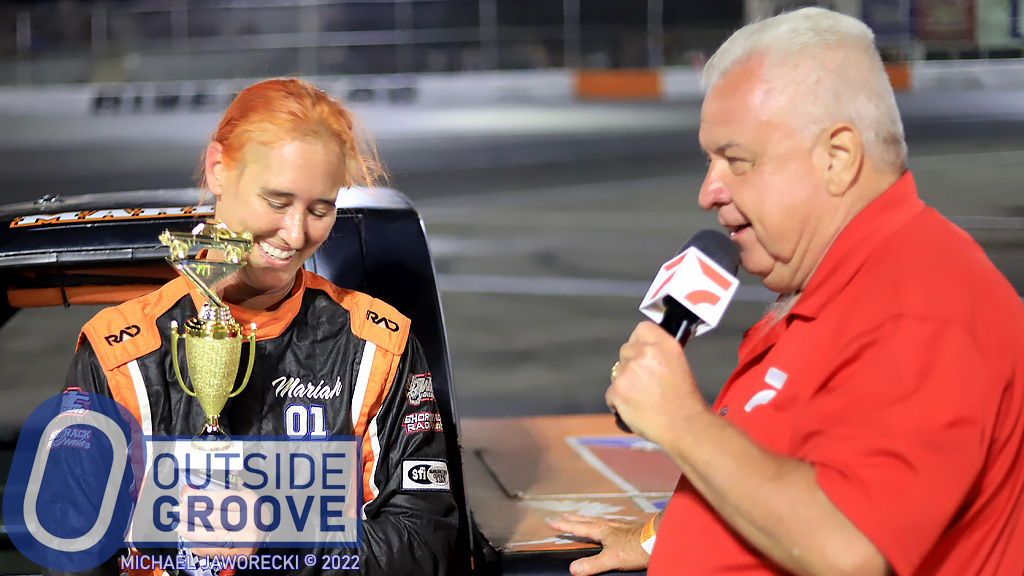 A Calming Voice During a Storm
Michael "Gravel" Buksa, a demolition derby competitor, relayed a story of a time that changed his relationship with Finan and also his own life.
"After one event, I was so mad that I called Bob's mother to complain about it," Gravel said. "Two days later, I heard from him and I figured he was ready to rip me a new one. I apologized for my behavior, and for calling his mother. She had been very gracious, and my conversation with him gave me the encouragement I needed to stop drinking."
Finan had a soft spot for many drivers, including former Blunderbust and enduro competitor John Cozza.
"Bob brought so much emotion to his announcing when discussing driver's personal plights," said John's wife, Janet. "When John had his heart issue and needed surgery in 2006, Bob made sure to announce it at the track, sending good wishes. Then in 2009, Bob was so supportive of us after John's cancer diagnosis. He kept in touch with me to find out how John was fairing throughout the journey. Bob called an incredible race for John's last race on September 27, 2009.
"John only needed to race one lap to win the championship, but he chose to race all 50, won the race, and won the championship. I can still hear the call in my mind. Bob was quoted in a Newsday article about John the following week calling him 'a racer's racer.' He sent John notes like this during tough times, 'Thinking about you all the time, go get 'em champ.'"
In times of tragedy, Finan often served as the calming voice that got people through it.
"My dad's biggest impact on the racing community was his ability to be a good friend to all," Billy said. "Dad has an extreme talent at helping the community through loss. Examples of this include [the passings of] Eddie Partridge, Ted Christopher, Walt Edsall, Bob O'Rourke … and many others. He is the voice of so many, a friend to all, and even a father figure to others beside me."
Halpin credits Finan with teaching him an important lesson.
"Just be myself, and don't take this job too seriously," said Steve. "Both he and Bob O'Rourke taught me whether there are 20 people in the grandstand or 5,000, your job is to keep them entertained and keep them engaged."
Going Forward for Bob Finan
In retirement, Bob Finan will move to Florida with his wife, Loriann. He'll finish his career as a full-time announcer on November 12. Steve's parting words for his longtime announcing partner were heartfelt.
"Bob, you have dedicated your life to Long Island racing," Steve said. "We were so lucky to have you for 47 seasons. What a run, but now it's time to enjoy Florida, enjoy your wife who has put up with this commitment for so many years. We've got it from here, Big Fella. I'll miss you, but I know you'll always be listening. I love you pal, enjoy retirement."
Bob Finan would conclude a night at the races with his trademark farewell: "Thank you for your time this time, until next time, we hope you had a great time."
Indeed, many in the local racing community had a great time, and they're thankful that Bob Finan was a big part of that.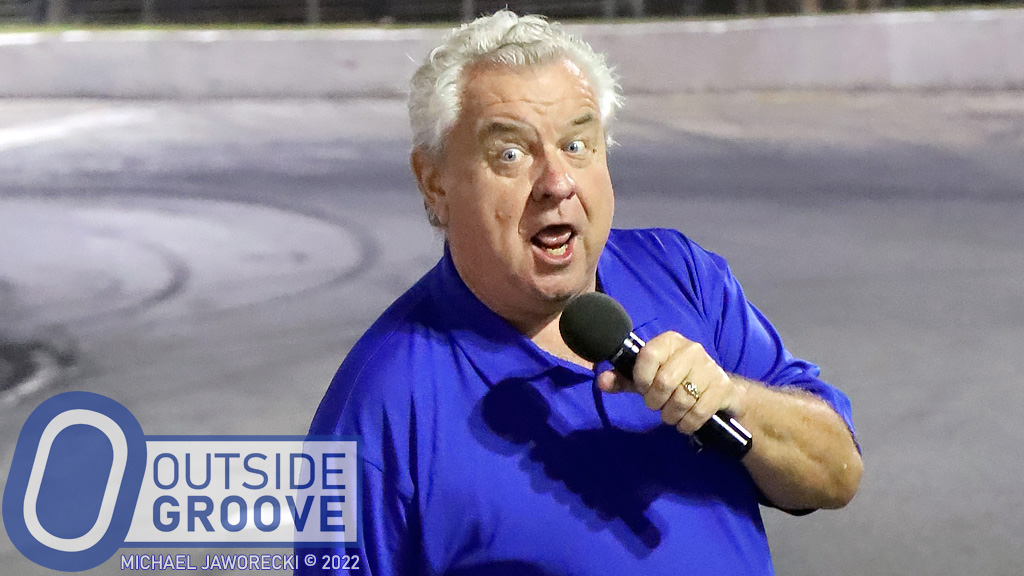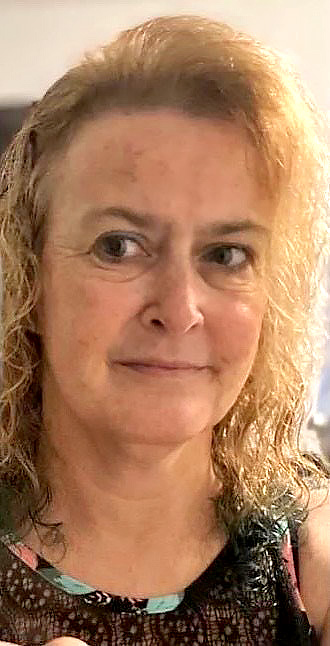 Tracy Chirico has been involved in motorsports for nearly 30 years. As a crew member, she has two NASCAR True Value Mechanic of the Year awards (2001–02) and a Riverhead (N.Y.) Raceway track championship (2001). As a writer, she's contributed to numerous publications, winning first place for Technical Writing from AARWBA (2019). Chirico also served as operations manager for Bethel (N.Y.) Motor Speedway (2011–16) and Evans Mills (N.Y.) Raceway Park (2017–18).