The racing résumé of Sean Corr doesn't read like many others. His most recent accomplishment is winning the all star feature for the DIRTcar pro stocks at this year's World Short Track Championship at The Dirt Track at Charlotte Motor Speedway. In 2012, Corr sat on the pole at Daytona International Speedway for the ARCA Menards Series race. And, this summer he emerged victorious in a school bus race at Orange County Fair Speedway in Middletown, New York. It's been a wild ride for Corr in the sport.
Corr started racing street stocks in 2000 at Orange County Fair Speedway. He then moved up to dirt pro stocks. While working as a driving school instructor in North Carolina, Corr came across a deal he couldn't pass up — a wrecked ARCA car for $6,000. He determined most of the damage was cosmetic, and he fixed it up. Straight from dirt pro stocks Corr attempted an ARCA race at Pocono in 2008, which he failed to qualify for. With a more powerful engine, in his second try at ARCA he made the 2009 race at Kentucky Speedway, where he finished 26th of 37 cars.
"I remember being scared to death that they're never going to accept a guy who runs a dirt [pro stock] to be eligible for ARCA competition," said Corr, 37, of Goshen, New York. "With my résumé, with a Super DIRT week [win at the now-defunct Syracuse, New York, mile] and championships, they approved me to be eligible to test."
Corr has since made 55 starts in ARCA, running a full season in 2011. His best finish came in 2020, at Daytona, with a fourth. With his Empire Racing ARCA team, Corr also fields rides for other drivers.
These days, Corr still races the superspeedway events in ARCA while competing in select events with his dirt pro stock and yes, a school bus. His pro stock pays homage to his family's businesses, with one operating school buses and the other building them.
"It's technically not yellow — it's national school bus chrome," Corr said of his pro stock's color. "I could never afford a real Boss Mustang, so to be able to say I race one is pretty cool. It's got the vintage Boss Mustang look to it. It's a [Boss] 350, because it's a Chevrolet [Performance 602 crate] engine [under the hood]."
Corr said that similarities exist between racing an ARCA car, a pro stock, and, yes, even a school bus.
"[When you drive either an ARCA car, a pro stock, or school bus,] the straighter you are, the faster you are," said Corr. "[The buses] are so top heavy that they lift the left rear off the ground [in the turns]. The more you can avoid overdriving the turn, the better. That works for anything."
Despite his obvious need for speed, Sean Corr assures everyone that he drives quite differently when hauling children to and from school.
"That's the only time I drive like a little old grandma," Corr said of driving school buses on the street. "I get it all out on the racetrack. That way, on the street, I'm just nice, calm, and collected."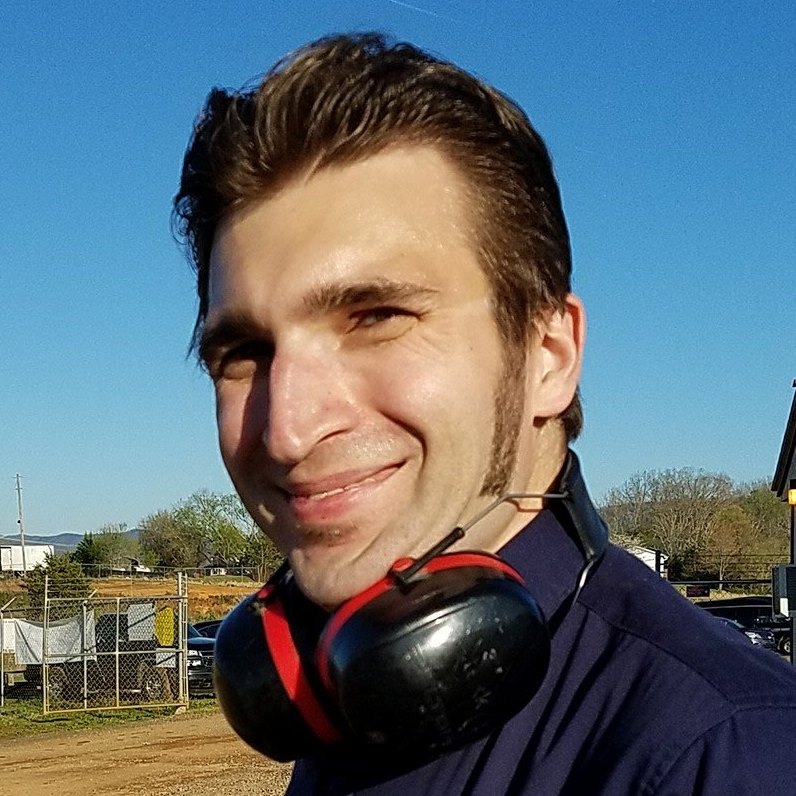 The Outside Groove Executive Editor has covered motorsports since 2000. His many awards include the 2019 Eastern Motorsport Press Association (EMPA) Jim Hunter Writer of the Year and the 2013 Russ Catlin Award for Excellence in Motorsports Journalism.