Bartley Grant calls his chassis-building business Rainmaker Racecars and Fabrication. Grant named the venture for the tears his cars generate from their competitors after they win. However, the house car driven by Grant made it rain in another way. At Rockcastle Speedway in Mount Vernon, Kentucky, the radiator hose on Grant's super stock busted open, sending hot water high in the air, and then landing in the nearby vicinity.
Advertisement

"This time the tears were on my face — and hot water [on me]," Grant, of Mount Vernon, Kentucky, said. "I had no injuries. [My skin] was a little red after that, but it never blistered."
Grant wore a three-layer fire suit and gloves from Velocita and a RaceQuip helmet. And, luckily, his engine came out of the incident without damage, too.
Prior to his car turning into a hot geyser, Grant used an upper radiator hose that you typically find on passenger cars.
"We have run that particular setup for a long time," said Grant. "I'm going on 20 years of racing, and that's the first time I've had that problem."
Advertisement

Oval-track race cars typically run higher pressure in their cooling systems than passenger cars — nearly double in Grant's case, 30 psi to 15 psi. This places additional load on the hoses.
Dave Poske's Performance Products sells Octane Race Products radiators, which Grant uses. Poske's manager, Allen Hamrick, recommends using a Gates Racing hose, with reinforcement built into the rubber construction.
"A lot of [passenger-car] radiator hoses just have a spring inside [to maintain their strength]," Hamrick said. "What happens is that spring floats back and forth — the spring is not stationary."
Grant decided to take no chances and went with an even stronger installation.
"My engine builder, Donovan Corder, made a custom –20AN braided hose, with –AN fittings, and TIG-welded an aluminum bung in the radiator," said Grant.
Hamrick said Grant's installation works well.
"It's definitely the strongest way to go," Hamrick said, "but it's an expensive way to go."
For Grant, he felt the braided hose was worth it.
"It cost $300 to upgrade," said Grant of his new hose, "but it's at least $300 to load up and travel anywhere. I have extra insurance and that's something I don't have to worry about."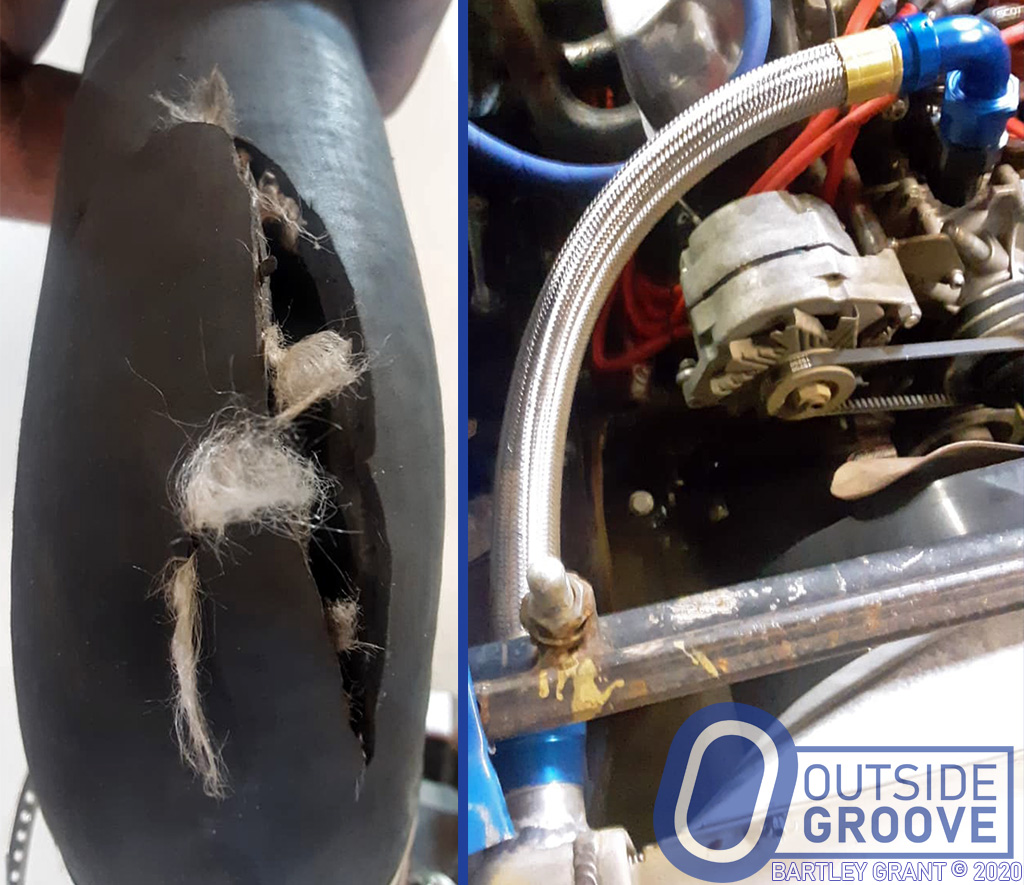 Sources
Dave Poske's Performance Products
Parkersburg, West Virginia
800-430-RACE
poske.com
Rainmaker Racecars and Fabrication
Mount Vernon, Kentucky
859-779-4064
https://www.facebook.com/Rainmaker-Racecars-and-Fabrication-256411371197382/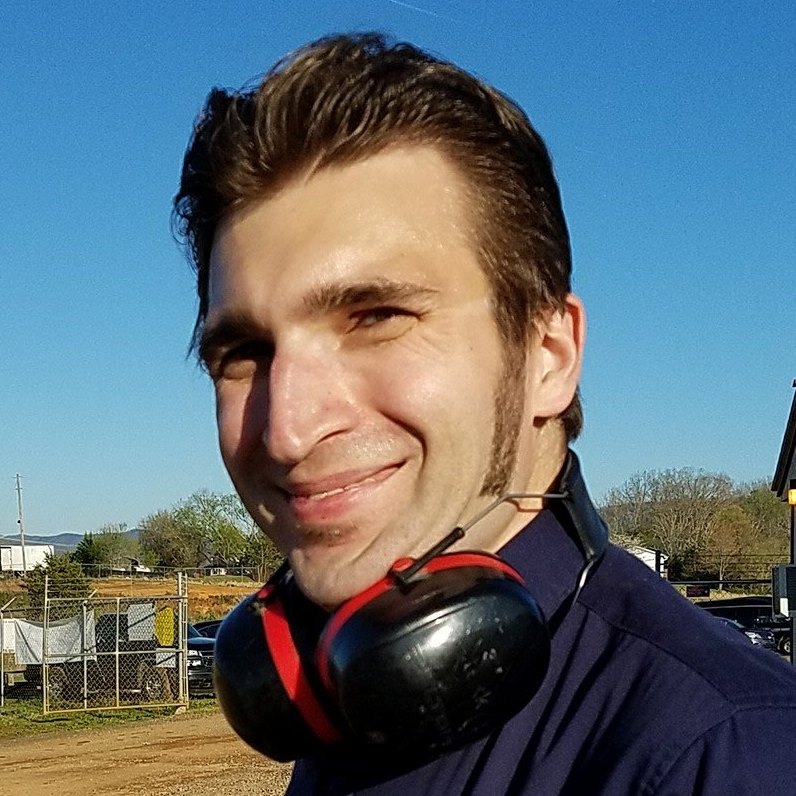 The Outside Groove Executive Editor has covered motorsports since 2000. His many awards include the 2019 Eastern Motorsport Press Association (EMPA) Jim Hunter Writer of the Year and the 2013 Russ Catlin Award for Excellence in Motorsports Journalism.