Promoter Gary Howe said the 'Zoo is "well known to get wild," and stacker car races exemplify that. After seeing it overseas, Howe brought the class to Michigan's Kalamazoo Speedway for its Night of Destruction.
The premise is fairly simple. Weld two cars together, atop of each other. The driver on top controls the steering, the one on bottom handles the accelerator and brake pedals. Everything runs off the bottom car. The top car does not contain any running gear — it primarily holds a seat for the driver and a steering wheel that steers the bottom car.
To add another level of excitement, Kalamazoo Speedway runs the class on its figure 8 course. Seven teams participated this past September.
"It doesn't take a good driver," said Howe. "It takes someone to listen."
Taylor Imus asked Dustin Stickley to team up with her, with the only condition being that Imus gets to drive the bottom car. Stickley agreed.
"The car actually drives better than people think," Stickley, of Bloomingdale, Michigan, said. "It definitely rocks, and you are on two wheels almost every time you go in and out of the pits."
Communication between the two drivers can prove to be difficult.
"I tried to communicate to Taylor by slamming my foot on the floor, but I'm sure she couldn't hear," said Stickley. "She responded with, 'No, I could barely hear.' So, I just went for it."
Being on the bottom isn't all that it's cracked up to be.
"The hardest part of being in the bottom car was having nothing to really hold onto," Imus, of Portage, Michigan, said, referring to the lack of a steering wheel.
After their first stacker car race, both Imus and Stickley want to do another one. They said they had fun, the fans certainly had fun, and they both felt they would fare better next time, knowing what to expect.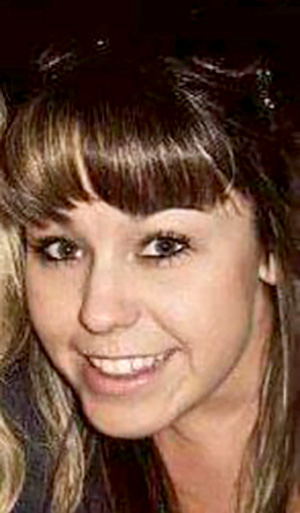 The Outside Groove contributor from North Carolina grew up in the shop of her racer dad. She started racing V8 stock cars at age 13, competing in the renegades and then moving into the pure stocks.